Initial Jobless Claims Soars To Highest Since August Amid Illinois Chaos
Despite ongoing government-enforced lockdowns and small business closures, analysts expected the number of Americans seeking first-time unemployment benefits to remain flat in the first week of 2021 (even after ADP and BLS showed big job losses), but, they were "surprised" when initial claims exploded higher.
965k Americans filed for first time jobless claims fin the first week of 2021 – a massive jump from last week's 784k and well above expectations of a 789k rise.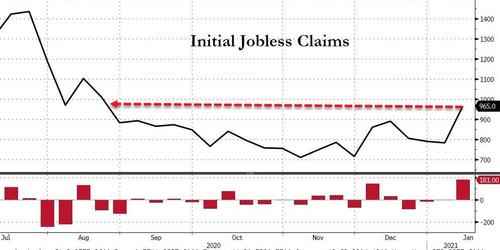 Source: Bloomberg
Remember last week saw a massive outlier drop in Illinois…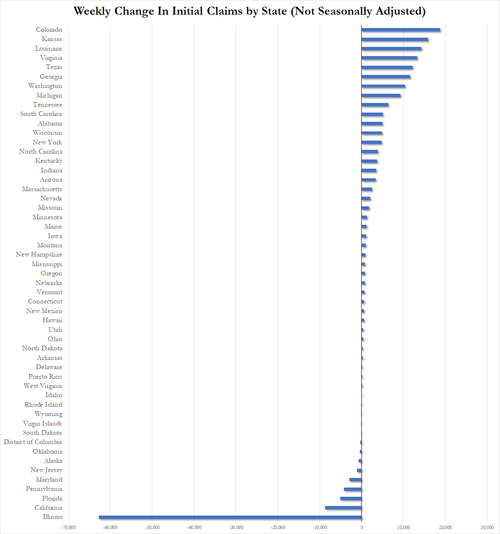 And now this week, Illinois is at the top – seeing over 50,00 initial claims…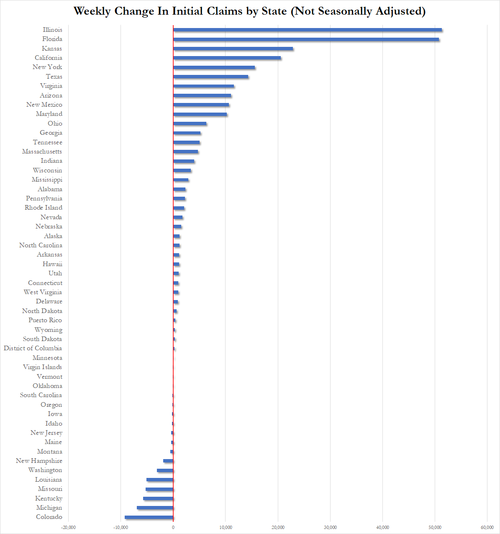 Of course, this is all irrelevant given tonight's economic address by Biden which will save everyone with trillions of free money for doing nothing.
Tyler Durden
Thu, 01/14/2021 – 08:35
Michael Novakhov's favorite articles on Inoreader